Reunion News
---
"Good friends are hard to find, harder to leave, and impossible to forget"
Save the date for our LOHS Class of 1959 60th Reunion
The Reunion Committee has been hard at work on the upcoming 60th reunion festivities and Joe Smith recently sent out a message with preliminary information. In case some of you didn't receive his email. the proposal is:
* Reception at Heritage House from 5:00 p.m. until about 9:00 p.m. on Saturday, September 14.
* Lunch at Hayden's Restaurant in Tualatin from 11:00 a.m. until 3:00 p.m. on Sunday, September 15.
The committee will be sending out a registration letter later this spring, asking each of us to confirm our attendance and send in payment for the events we plan to attend. They are trying to keep the cost lower than our last reunion, based on our input.
To help their planning, and if you know now whether you plan to attend, please respond via email to Joe at joes3841@aol.com or (503) 720-6975 with your preliminary decision. We will all be asked in the registration letter for our final decision.
Suggestion: If you respond to Joe via email, please use the "Reply" button instead of the "Reply All" button so that we don't flood our classmates' mailboxes with copies of everyone's responses.
If you want more information or have questions, you can contact Joe using the email address or telephone number given above.
---
We Still Need Your Contact Information!
There are 146 classmates listed on the '59 Lakers website but many of you haven't yet given us an e-mail address. Of the 100 classmates who have posted an e-mail address on their profiles, 37 have blocked receipt of our broadcast messages (or their anti-Spam programs have done so). As a result, only 63 of 146 can receive our periodic class news updates.
There are also quite a few classmates who haven't given us a mailing address (or it isn't up to date).
We certainly want all of you to know what's going on with your fellow classmates, those who attended our 55th and 56th Reunions and those who passed the weekend elsewhere! So, when you have a moment please review your profile on this website. Make sure that we have a valid e-mail address or mailing address for you (or both) and that your e-mail address and e-mail program will accept our periodic broadcast updates. Exciting times are ahead!
---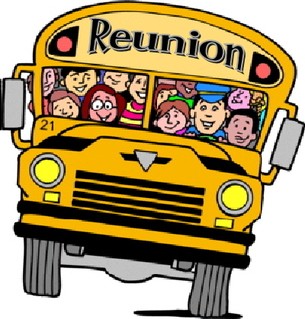 Our GRAND 55th Class Reunion was a great success and has passed into history, as have several mini-reunions. But there will be others to come! Look for information about the upcoming 60th Reunion and other items of interest on this website (see the notice above) and be sure to keep your contact information up to date so you won't miss any class news. Keep the rest of your profile up to date, as well, so that your Laker classmates can follow the exciting developments of your life.
---
ANNOUNCEMENTS
It is with sadness that we announce the death of classmate MacAlan "Mac" Thompson, who passed away on Monday, December 17, 2018, at his home near Bangkok. His obituary has been posted to the "In Memory" section.
http://www.classcreator.com/Lake-Oswego-OR-1959/ UA-6840094-1