58th Reunion News
---
"Good friends are hard to find, harder to leave, and impossible to forget"
---
The 58th Mini-Reunion of LOHS '59
John Jaeger reports that the mini-reunion was attended by: Bill Bevan, Gloria Bevan, Harold Baker, Bill Hedlund, Marcia Gagnon, Jackie West, Kent Worsham, John Jaeger, and Bradford French, a guest of Kent. There was discussion of the mini-reunion for next year and also the BIG 60th reunion, for 2019. VERY interesting, he notes, that just a short distance away, in a massive room of the same building, many, MANY people were having their own reunion.... the LOHS class of 1962 having their 55th reunion!
Photos have been added to the Class Photo Galleries section of this website.
---
My social correspondent, John Jaeger, reports that several members of our class got together December 29 at Haydens in Tualatin. Present were: Bill Hedlund, Mike Franzwa, Sallie Jones Slaybaugh, Marion Blew, Don Mather, Bob Lesh and John himself. He sent along the photos below.
---
We Still Need Your Contact Information!
There are 153 classmates listed on the '59 Lakers website but many of you haven't yet given us an e-mail address. Of the 99 classmates who have posted an e-mail address on their profiles, 39 have blocked receipt of our broadcast messages (or their anti-Spam programs have done so). As a result, only 60 of 153 can receive our periodic class news updates.
There are also quite a few classmates who haven't given us a mailing address (or it isn't up to date).
We certainly want all of you to know what's going on with your fellow classmates, both those who attended our 55th and 56th Reunions and those who passed the weekend elsewhere! So, when you have a moment please review your profile on this website. Make sure that we have a valid e-mail address or mailing address for you (or both) and that your e-mail address and e-mail program will accept our periodic broadcast updates. Exciting times are ahead!
---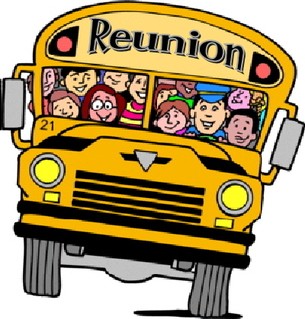 Our GRAND 55th Class Reunion was a great success and has passed into history, as have the 56th and 57th and 58th mini-reunions. But there will be others to come! Look for information about those and other items of interest on this website (see the notice above) and be sure to keep your contact information up to date so you won't miss any class news. Keep the rest of your profile up to date, as well, so that your Laker classmates can follow the exciting developments of your life.
---
ANNOUNCEMENTS
http://www.classcreator.com/Lake-Oswego-OR-1959/ UA-6840094-1